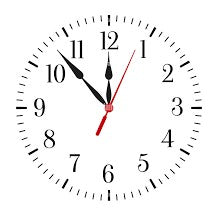 Slight Delays Due To Unforseen Circumstances
| Philip Danks
Dear valued customers,
As some of you may be aware, things have been tough over the past few weeks for me. As I run an online store, a repair business, a busy YouTube channel and quite obviously the most important thing, a family to take care of, sometimes things can get a little on top of me.
Things are absolutely fine, sort of. Life has been getting busier over the past couple of months for me, and I've found it difficult to keep up at times. Occasionally I do get tired, I do need a rest and I do need to recharge. I try to do that as much as I possibly can, but with a growing business and a family (including a child with special needs) it's hard to balance things on a normal day.
Recently we also found out that a close family member has cancer, so right now I'm also helping by taking him to hospital appointments, running errands and trying to be there as much as I possibly can.
This post isn't to pull on any heart strings. I don't want money or donations from people. I'm not looking for any sympathy or for anyone to feel sorry for me. That's not what I'm about. The reason for this post is to just ask for a little bit of understanding as I try to catch up with things, and re-balance my schedule to fit around newly developing circumstances.
Right now at the time of writing this post, I'm a day behind on orders, and three to four days behind on repairs. I'll be working extra time to try and catch up, but rest assured I'm doing the best I can. My customers, viewers and supporters mean a lot to me, and I'll always strive to be the best I can be.
Thank you in advance for understanding.
Phil (TheCod3r).